not just a workshop | an experience
BALI IS SOLD OUT!
Start creating authentic, meaningful images that tell the story of the place, of the couple, and of the experience.
Imagine yourself waking up to the smell of sweet incense, the feel of fresh jungle air on your skin with the sense of a real adventure calling your name.
Picture yourself walking through rice terraces, drinking straight from coconuts and listening to the enchanting hymns coming from the monks in the temple down the road.
Think about gathering for dinner at night - a dinner where every detail has been perfectly and intentionally planned out just for you.
Can you see yourself dipping your toes into the warm, blue waters of the Pacific/Indian Ocean while learning about what true connection and authentic mementos really entail?
Can you imagine being immersed in a new culture and collaborating with the people around you to create the most real experience you've ever been a part of?…
STRICTLY For intermediate to advanced photographers
This experience will be unlike any other workshop you've attended.
for the photographer who has been shooting within the walls of their city or state, or even within the U.S., and is craving to break out of their market and get some real, tangible experience in the world.

This workshop is not for the fainthearted and its not simply a portfolio builder. your time at immersed will not only push you deeper as a creative but as a person as well.
We want you to get out of your box.
It may be your first time in Bali, or even out of the country. So we want to make sure that we soak it all in. Let's really experience Indonesia! The blue ocean, the humid jungles, the spiritual yoga in the morning with open air kitchens making your dinner every night - with every detail, we will be immersing ourselves in the culture around us.
We have multiple styled shoots planned, but portfolio building will not be our main focus here. We aren't going to be teaching "posing" or telling you how to get your couples to play games with one another.
Because in reality, if you are predominantly a wedding photographer then you pose your couples probably 1/16 of the time, and the rest of the wedding is refined photojournalism. What we want to do is to focus on the art of storytelling.
How can you learn to tell the story of a couple and a place that is unique and captivating? How can you stand out in the sea of photographers? How do you capture moments as they happen, see what no one else sees, and then focus on the in-between.
Learn how to really travel and shoot abroad
Learn how to create work that is authentic and meaningful
Learn how to create a story through your art
Learn how to connect with others on a deeper level and be in a community where we share thoughts, ideas and this wild experience - together.
5 nights, 6 days | November 21st - 26th
Investment:
One time payment of $4,200 or 5 payments of $900 split evenly between now and Nov 1st
APPLICATIONS WILL BE ACCEPTED BETWEEN
12PM PST AND 8PM PST ON MAY 17TH
WE WILL BE REVIEWING ON A FIRST COME FIRST SERVE BASIS WITH PRIORITY GIVEN TO APPLICANTS IN THE FIRST HOUR
The reason behind our application process is we want to be intentional about the community that we create.
We want everyone present to have a similar focus, intentionality in their business, desire to take risks and put themselves out there. to already know photography and want to grow deeper through discussions, relationships, and this incredible travel experience.
Where culture meets creativity
EDUCATOR AND INSTRUCTOR
Hi, I'm Anni, and I currently live in Oregon, but spend most my time traveling with my amazing couples from all around the world to incredible places that are both inspiring and meaningful. When I'm not working, I'm probably traveling with my husband to some bucket list place that feels impossible to miss out on. I've experienced love, friendship, and human connection to be one of the deepest pursuits in life and feel so honored to be able to document these timeless memories for people all over the world. I find so much meaning in creating experiences for couples that makes them fall more in love with each other and becomes something to look back on and feel for a lifetime.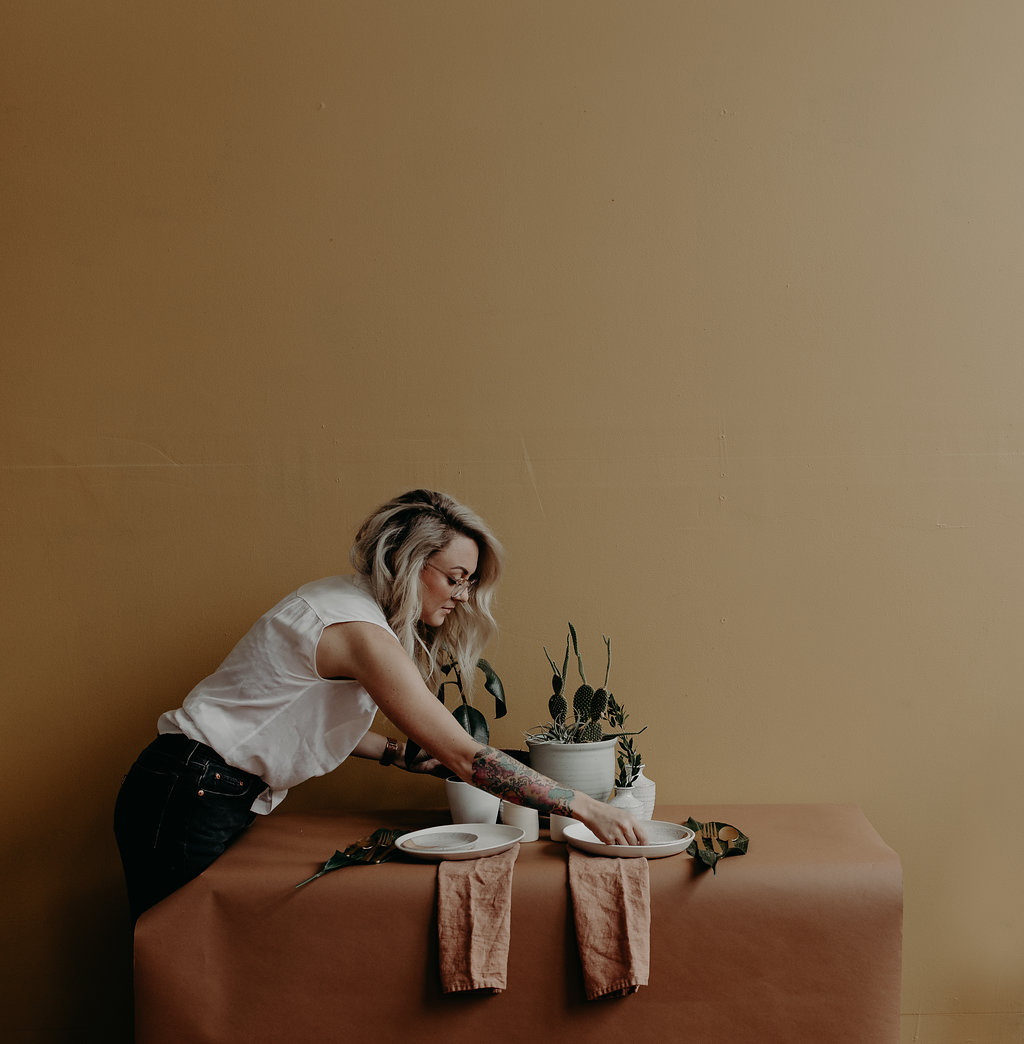 PLANNER, DESIGNER & STYLIST

The name is Manda Sue, like "Amanda" without the A.
I own Mae&Co Creative in Portland Oregon. I started Mae&Co over 4 years ago and haven't stopped going ever since. The only thing I love doing as much as designing and styling is traveling. Our company specializes in bringing together all of our greatest passions - planning, designing and traveling the world to give our clients a once-in-a-lifetime experience that they will never forget. When I'm dead and gone, I want people to remember us by saying "they did things different"
SEMINYAK, BALI
We will spend 2 days and 2 nights in the bustling towns of Seminyak and Canggu
You and your roomie will share a room with a private bathroom
We will settle in and let you recover from jet lag while you lay around the pool and sip a warm cup of tea or cold glass of wine
We will spend the next day exploring the beaches and wandering through the streets - ending in a beautifully styled coastal elopement shoot.
2 lessons, 1 shoot, countless in-depth discussions and experiences
UBUD, BALI
On our third morning, we will leave the city and head into the jungle together to immerse ourselves in the uniquely spiritual town of Ubud.
We will spend three nights in the middle of rice terraces and lush forests with stars upon stars upon stars.
We will stay up late listening to one another's stories, hearing each other's dreams, experiences, struggles and goals.
We will spend days hiking to waterfalls and exploring the temples within the town's walls.
2 lessons, 3 shoots, all the late night conversations and story telling
The Logistics
- All lodging, food and travel within Bali, during the workshop, is provided for you
- We will pick you up from the Despensar airport on November 21st between 1pm-6pm
- On our last day, we will eat an early breakfast and provide you with transport back to the Despensar airport
where you can continue to travel or hop on a plane and head back home.
(flights are not included in workshop total)
are you ready to be immersed?